Positions
0 Remaining
Description

It's My Park Day is happening at Festival Beach Community Garden on March 7! This annual event, sponsored by the Austin Parks Foundation, celebrates Austin's parks with 100's of volunteers doing park improvement projects throughout the city. Our garden is eligible to participate because we are located on city park land.

Please join us on that day by signing up now to volunteer. You need to sign up on the Austin Parks Foundation website at http://www.austinparks.org/its-my-park-day.html. Or from the home page click on "Signature Events" and select "It's My Park Day." You'll see where to register.

They are signing up garden members as well as volunteers from the community so they can get your tee shirt size and count you in on other surprises.

We will also need some leaders to help set up, pick up tools, and coordinate the work groups. Please let me know if you're willing to help with that.

Kathleen McWhorter, LCSW
1711 Willow Street, Austin, Texas 78702(512)478-9478

See you in the garden!

Causes
Environment Health & Medicine Hunger Sports & Recreation
Skills
Planting and Gardening
GivePulse

7 Positions Filled

|

4 Impacts

|

20 Hours
Location:
(Festvial Beach Community Garden),
35 Waller Street,
Austin, TX 78702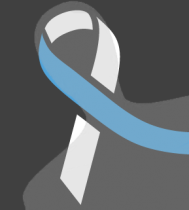 Elizabeth Walsh wrote on March 8th, 2015
So glad you were able to make it out, Damiebibakam! I wish I could have gone.