Positions
0 Remaining
Close Date
Sep 4, 2017 12:00am or when space runs out.
Description

There is always a reason for the direct service we do, in the case of the WWNP the service we supply is a result of the West Ward being a food desert. In order to understand the importance of these gardens to the West Ward community, take a few minutes to watch this video and reflect on what you have learned and how it directly relates to the work we do in MOSAIC.

Watch this video: http://www.imdb.com/video/withoutabox/vi4287800857?ref_=tt_pv_vi_aiv_1

Post a quick reflection guided by my questions in the wall posts tab above. ☺

Causes
Hunger Poverty & Basic Needs
GivePulse

2 Positions Filled

|

0 Impacts

|

0 Hours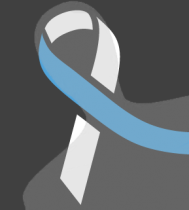 Misty Earisman wrote on March 5th, 2015
1. The issue stems from the problem that people can't afford to travel to or buy local produce. As an effect, those local vendors go out of business (if they ever existed) and the problem worsens.
2. They provide at least a little bit of local produce. They can also educate people on how to grow their own food.
3. Growing food and other plants in a greenhouse in order to benefit individuals and communities
4. yes

Rachel Silverman wrote on March 4th, 2015
1. The root cause of the food desert seems to be economical. The healthy food is costly to the consumer to buy and producer to make, thus less consumers want to buy the costly healthy food, therefore the consumers buy the unhealthy food. In turn, this drives the cost of healthy food up even more because of the lack of demand.
2. Community gardens allow for healthy food to be distributed throughout the community. Gardens also teach the community about fresh food and gardening, both which are invaluable lessons.
3. I would like to learn more about how much communities embrace such projects.
4. Yes!
Katarina Di Lillo wrote on March 4th, 2015
After watching this video please take a moment to digest what you saw and respond to each of the questions below (answers do not need to be long, just enough to clearly explain your thoughts):

1. What seemed to be the root causes of the issue?
2. What role do the community gardens play in relieving the effects of food deserts?
3. What would you like to learn more about, related to this project or issue?
4. (Yes/No Question) Did you find this video helpful in forming a better understanding of the social issue behind our work at the WWNP?