Accenture Day of Service at...
This has ended. If you attended, let the organizer know by recording your impact!
Positions
0 Remaining
Registration Opens
May 28, 2019 3:00pm
Registration Closes
Jun 14, 2019 11:59pm or when space runs out.
Age Limit
18 and up
Description

Accenture's annual Day of Service at FDR Park, hosted by Fairmount Park Conservancy and Philadelphia Parks & Recreation.

Detailed Schedule


8:30 am – Accenture employees begin check-in at Boathouse
9:00 am – Welcome remarks; safety talk; volunteer activities overview
9:20 am – Employees split into volunteer teams; move to task locations; receive group assignments
9:45-11:45 am – WORK
11:45 am – Call to stop work; gather tools; reassemble at Boathouse
12:00-12:15 pm – Group photos and brief closing remarks
12:15-12:30 pm – Accenture employees gather at Xfinity Live for lunch
12:30-1:00 pm – Remarks at Xfinity by Accenture Leadership
1:00-2:00 pm – Finish Lunch & End


The Day of Service will be held rain or shine, unless in the case of a lightning or severe storm warning. In the case of bad weather, FPC Site Supervisor Lindsey Walker will make a cancellation determination for the Day of Service project activities in coordination with Accenture planners by 12 Noon on Thursday, June 13. Accenture will notify their employee participants through internal messaging. Notifications will also be disseminated by phone tree through work group Captains.

Accenture's planned lunch at Xfinity Live will still occur even if Day of Service activities are cancelled.

Detailed site map, located here: https://bit.ly/3183O6Y

Requirements

This event is for Accenture employees only.

Frequently Asked Questions:

Where is the main entrance?
The main park entrance is located on the northern edge along Pattison Avenue, less than one block west of the Broad and Pattison intersection (at the South Philadelphia Sports Complex) and within walking distance of the Broad Street Line's NRG Station.

Where can I park?
After entering FDR Park, You may park on the main loop road as you approach the Boathouse, and/or staff will direct you toward suitable parking areas. Our aim is to direct you to parking that does not obstruct work areas.

Once in FDR Park, where should I meet the group?
The registration desk for this event will be located in front of the Boathouse. A detailed map of the site is available. See here: https://bit.ly/3183O6Y

What should I wear?
Sturdy, closed-toe shoes like boots or sneakers (no ballet flats, flip flops, or sandals) are required. We also recommend wearing long pants that cover your ankles. In general, please wear comfortable clothes that you don't mind getting dirty. Work gloves will be provided, but you are also welcome to bring your own. You may also want to consider wearing a hat or sunglasses.

Will there be water on site?
Please bring a reusable water bottle pre-filled with water (or a hydrating beverage of your choice). We will have water stations onsite, but supplies are limited.

Is there a place to keep my personal belongings?
There is not a locked or enclosed area for personal belongings. We recommend leaving personal items locked in your vehicle. However, the registration desk near the Boathouse will be staffed at all times and participants are welcome to store personal items there. (Fairmount Park Conservancy will not be responsible for lost or stolen items.)

Should I bring anything else?
All tools and materials will be provided, including work gloves. We ask all participants to bring their own reusable water bottle. In addition, please consider bringing a snack, sunblock, a hat – anything you will want or need in order to feel comfortable working outdoors for a few hours. If you have allergies (including to bees), please remember to bring your medications or EpiPen. We will supply water, a small selection of healthy snacks, and first aid basics at the registration desk.

Are there bathrooms on site?
There are bathrooms and porta-potties onsite.

Pro Tips:
Work at a moderate pace. If you have any questions, no matter how big or small, please stop and ask your Captains before proceeding with the task. Enjoy the park. Enjoy your teammates. After the event, help us spread the word about FDR Park and the mission of Fairmount Park Conservancy.

Perks
All participants may receive a complimentary membership to the Fairmount Park Conservancy which includes discounts at partners institutions, invitations to member events, and other benefits.
Parking Details
Plenty of parking is available in the park. SEPTA's Broad Street Line (the Orange Line) has a station stop (NRG Station) minutes from the entrance to FDR Park.

After entering FDR Park, You may park on the main loop road as you approach the Boathouse, and/or staff will direct you toward suitable parking areas. Our aim is to direct you to parking that does not obstruct work areas.
Causes
Civic Engagement Community Environment Park Cleanup
GivePulse

156 Positions Filled

|

56 Impacts

|

224 Hours
Location:

Use entrance at 20th & Pattison Ave,

FDR Park,

1900 Pattison Avenue,

Philadelphia, PA 19145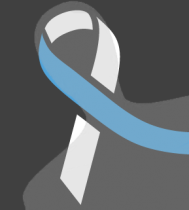 Brian Parkhill wrote on May 28th, 2019
Hello everyone! Our entire staff is looking forward to getting to know you and to working with you. Thanks for committing to volunteer with in the Philadelphia public parks.