About
UPDATE(5/27): We will be collecting non-perishable food items and cleaning supplies to donate to the Capital Area Food Bank. Please bring whatever you have to spare and we'll deliver all donations. Thanks you!
Memorial Day brought historic floods to Austin. All of the creeks breached their banks, roads were closed, and many homes and businesses were devastated by the floodwater. Unwanted debris was left scattered around the entire park. The playgrounds, flowerbeds, and trails all fell victim to the rising waters of Shoal Creek. It's going to take a lot of time and effort to get Austin back in order, but we're ready to get started at Pease!
Check out these photos of the flooding (courtesy of Jay Johnson): 
https://imgur.com/a/zwZe8#0
Join us on Saturday, May 30th from 9:00 to Noon at Pease Park (1100 Kingsbury Street) to help clean up the park. 
We'll meet by the picnic tables at the south end of the park and deploy volunteers to haul away debris, rake the trails back into place, and remove trash that got caught up in the trees and shrubs. We will supply all the tools and trash bags. All we ask is that volunteers wear close-toed shoes and clothes that can get a little dirty.
Hope to see you out there! Please feel free to spread the word to all of your networks, everyone is welcome!
Requirement Details
Close-toed shoes and clothes that can get a little dirty.
Parking Details
Street parking on Parkway or Kingsbury
GivePulse
25 Positions Filled
|
17 Impacts
|
47 Hours
Wall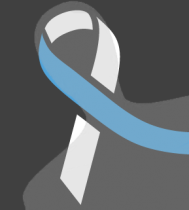 Kyle Reiley wrote on May 29th, 2015
We're excited about tomorrow morning's cleanup. The outpouring of folks wanting to help out has been remarkable, good on you Austin!

I've seen varying weather reports for tomorrow morning, but it looks like we should be OK. In the event of a big rainfall tonight or tomorrow morning, we'll communicate through Facebook, Twitter, and GivePulse.

Thanks to two awesome Austin businesses, you're going to be fully fueled and fed before we get started. Austin Java Restaurant & Coffee House is providing coffee and Tacodeli is providing breakfast tacos. Make sure to thank them next time you visit one of their stores.

We'll have tools, gloves, and trash bags, but enough for only about 100 folks. If you have a pair of gloves you like, please feel free to bring them. Also, dress to get a little dirty, it's still a little soggy out there.

Finally, and most importantly, please consider bringing non-perishable food items or cleaning supplies that we can deliver to the Capital Area Food Bank of Texas.

See you in the morning!