Positions
0 Remaining
Close Date
Dec 5, 2015 12:00am or when space runs out.
Shared With
University of Arkansas
Age Limit
All Ages
Description

Help-Portrait was founded by celebrity photographer Jeremy Cowart and Kyle Chowning in 2008. Our mission is to empower photographers, hairstylists and makeup artists to use their skills, tools and expertise to give back to their local community.

Annual Events

Each December, photographers, hairstylists and makeup artists all around the world will find people in need, take their picture, print their picture and then deliver it—free of charge.

What We're About

Help-Portrait is about GIVING the pictures, not taking them. These portraits aren't for a portfolio, website, or sale. It's about giving people who otherwise couldn't afford photography, a chance to capture a moment, a memory…and a whole lot more.

Requirements

Need volunteers for these groups:
Greeters (registration desk)
Photographers
Image Editors
Hair stylists
Makeup artists
Food Servers
Ambassadors (accompany folks from registration to hair/makeup, photo studio and waiting area and communicate the process to them)
Utility (help set up, move. carry equipment, be a photographer's assistant, clean up after event, etc)

Perks
Give back to the Community! Provide a service!
Benefit from the good feeling you get from giving back to the community and providing a service to those that seldom receive such and can't afford to pay for a professional portrait.
Parking Details
Large Parking lot on South side of building enter off MLK BLVD
Causes
Advocacy & Human Rights Children & Youth Community Crisis Support General Service Homeless & Housing Hunger Immigrants & Refugees Poverty & Basic Needs Seniors Women
GivePulse

10 Positions Filled

|

7 Impacts

|

46 Hours
Location:
Enter off MLK into the Bulldog entrance park in large parking lot,
Fayetteville High School Cafeteria,
Fayetteville High School Cafeteria,
Fayetteville, AR 72701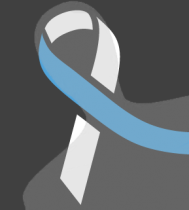 Jamie Stricklin wrote on September 18th, 2015
I would love to help out with this event, but it says registration is closed. Let me know how I can get involved, thank you!