Positions
0 Remaining
Close Date
Sep 10, 2015 12:00am or when space runs out.
Description

Come and help raise money to help provide support, education and hope to people with cancer and their loved ones.  The event needs volunteers to help with raffle ticket sales, art areas, set up and clean-up.  The event will take place at the butterfly gardens here on Cedar Crest College's campus on Saturday, September 12, 2015 from 8:00 am to 12:00 pm.  Volunteers are also needed for set up on Friday, September 11, 2015 and for the clean up on Saturday, September 12, 2015.  For more information, questions or to sign up, please contact Alexis or Kelsey at ext. 3438.

GivePulse

13 Positions Filled

|

13 Impacts

|

55 Hours
Location:
Outside Alumnae Hall,
100 College Drive,
Allentown, PA 18104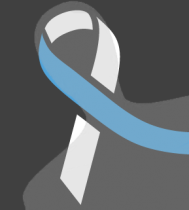 Jade Sodon wrote on September 10th, 2015
Where exactly is the butterfly garden?
Alexis Gilmore wrote on September 3rd, 2015
Brenda we'd love to have you!

Brenda Sanchez wrote on September 3rd, 2015
interested in volunteering. I will call Alexis or Kelsey. Thanks