Cities in Space Student STEAM Competetion and Conference
This has ended. If you attended, let the organizer know by recording your impact!
Positions
0 Remaining
Close Date
Oct 14, 2015 12:00am or when space runs out.
Age Limit
18 and up
Description

Hosted by New Worlds Institute and the New Worlds Conference, Cities in Space is a STEAM student conference and competition dedicated to designing a space colony based on 1000 inhabitants for the moon, Mars or Free Space. Students are asked to be in teams led by a supervising teacher(s). Students may choose between 3 categories: 3D Model, Video ( this includes animation, slides or still design), or 3D Model with Video. A small written work is also required. Ages for the competition are 5th through 12th grade.

Volunteers are needed to spend some time each week until October 15 with classes in developing research, design strategy and implementation and discussion on student presentation for the conference. Please see our site for specific student work requirements.

http://newworlds.space/cities/ Please contact Holly Melear NWI Director of Education for opportunities: holly.melear@newworlds.space (512) 589 8490

Requirements

Please have an interest in inspiring kids and helping them bring their designs and presentations to life!

Perks
All Student Mentor Volunteers will receive a complimentary pass to the NW Conference 2015 as well as the Cities in Space Student Competition and Conference. See NWI Conference site: http://newworlds.space/
Parking Details
Schools will have parking available for you as a visitor
Causes
Arts & Culture Community Computers & Technology Education Environment General Service
Skills
Artistic Help Arts and Crafts Computer Troubleshooting Design Help w/People Learning/Education Math Skills Mentoring Multimedia Painting Teaching Technology
GivePulse

0 Positions Filled

|

0 Impacts

|

0 Hours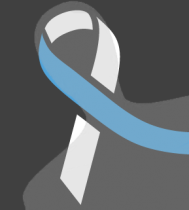 Holly Melear wrote on September 10th, 2015
It's going to be a great event and the students will so appreciate your help!