Positions
0 Remaining
Shared With
Indy Do Day
Age Limit
16 and up
Description

Meet us in the Library Media Center at William McKinley - School 39 (1733 Spann Avenue).

We're renovating the library and we want to make it easier for students to select books based on both their recreational and instructional reading level. We would appreciate help Lexiling the books and packing them up.

Lexiling consists of using computers to access lexile.com and looking up books by title to locate the appropriate Lexile code. Then volunteers will place the appropriate corresponding color-coded label on the spine of each book. 

We'd love 10+ people to help with Lexiling for 4-6 hours.

We'd appreciate 10 volunteers who are able to box the books and lift the boxes (20-30 lbs.)

Hope to see you there!

Causes
Education
GivePulse

20 Positions Filled

|

4 Impacts

|

16 Hours
Location:
Library Media Center,
1733 Spann Avenue,
Indianapolis, IN 46203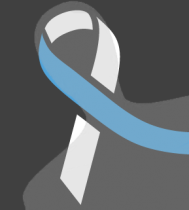 Sharon Logan wrote on September 14th, 2015
I am very interested in volunteering with my group of 18 AmeriCorps members.