Positions
0 Remaining
Age Limit
21 and up
Description

This might be one of the most fun events going on all year!

On Saturday, September 26th, dog lovers throughout central Texas will convene and show off their canine's coiffure. Please join the Austin Facial Hair Club at the Mohawk for the 2nd Annual Dog Beard and Moustache Competition benefitting Austin Animal Center!

This is a volunteer position to set up a table with a few giveaways and talk about the Austin Animal Center! You will be a representative for people who want to know more about AAC, volunteering, fostering and our programs. You will not only have fun at the competition but also get to talk about why you love AAC so much! 

We really only need 2 or 3 volunteers to be there and represent us. Are you in?!https://www.facebook.com/events/117733505242904/139444366405151/



http://kxan.com/2015/09/21/dog-beard-and-mustache-competition/

Requirements

Stop by AAC earlier that day and pick up supplies.

GivePulse

3 Positions Filled

|

4 Impacts

|

16 Hours
Location:
The Mohawk!,
912 Red River St,
Austin, TX 78701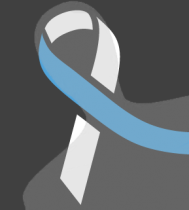 Stephanie Lenk wrote on September 26th, 2015
Question: do we have to wear our bright yellow shirts? Also, how do I find out more about this: Stop by AAC earlier that day and pick up supplies.