Positions
0 Remaining
Close Date
Any time before the event ends or when space runs out.
Age Limit
16 and up
Description

FNV (Fruits and Veggies) is looking for volunteers to assist with the FNV Live event on Friday November 20, 2015.

FNV Live is an action packed show featuring live musical performances, celebrity appearances, and stunts and challenges led by some of the nation's top YouTube creators from the Whistle Sports Network.

ODU students and Norfolk area teens are invited to attend for an afternoon of entertainment that celebrates the power of fruits and vegetables.

FNV is a cutting edge brand and marketing campaign for fruits and veggies. Led by the Partnership for a Healthier America (PHA) and a collaboration of companies, celebrities, athletes and foundations, it uses disruptive marketing, bold creative and a no-holds barred attitude to give fruits and veggies the attention they so rightfully deserve.

Causes
Arts & Culture Children & Youth Health & Medicine Hunger Sports & Recreation
GivePulse

89 Positions Filled

|

59 Impacts

|

293 Hours
Location:
Ted Constant Convocation Center,
4320 Hampton Blvd,
Norfolk, VA 23529
Name & Time
Description
Positions

Duties will include:
- VIP and attendee gift bag stuffing
- General event set up (may include lifting & moving heavy boxes)
- Preparing name badges and credentials

*Please wear comfortable shoes.
9/10

Over

Duties will include:
- Ticket taking
- Gift bag distribution
- Ushering / crowd control
- Provide directions
- Collecting food donations
- Distribute prizes and giveaways
- Assist with activations in atrium, i.e. handing out samples and materials, restocking tables

*Please wear black pants & comfortable shoes. You will be provided with an event t-shirt.
75/75

Over

Assisting the Foodbank with food collection.
5/5

Over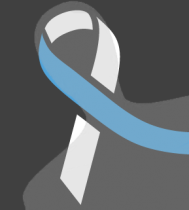 Tamera Thomas wrote on November 18th, 2015
If anyone can't participate I would be more than willing to take their spot !
Tanisha Hodges wrote on November 18th, 2015
if any shifts are open ill be glad to help! or if you need more volunteers!