This has ended. If you attended, let the organizer know by recording your Impact!
Positions
0 Remaining
Description

We are currently looking for volunteers for My School DC's EdFEST! EdFEST is the District's annual school fair for DC families to meet their public and public charter school options (PK3 – grade 12). It will be held Saturday, Dec. 14 at DC Armory. We need volunteers for set up the day before and for the day of the event. Volunteers will be needed to help exhibitors set up booths, stuff giveaway bags for families, greet and direct guests, and more. Students who need community service hours are welcome!

Volunteers must register before the event at this link: https://www.surveymonkey.com/r/edfest19volunteer.

Volunteers who stay the whole day will be provided with lunch!

GivePulse

5 Positions Filled

|

5 Impacts

|

40 Hours
Location:

Washington, DC 20052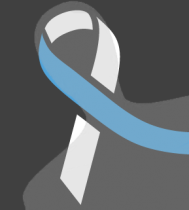 Kelly Skinner wrote on November 21st, 2019
https://www.surveymonkey.com/r/edfest19volunteer

Sorry everyone who tried to register! Here is the correct link!