Positions
0 Remaining
Close Date
Any time before the event ends or when space runs out.
Age Limit
12 and up
Description

This It's My Park Day, come out to the Veloway to give her a little TLC! Come ready to work and have a great time!!

Volunteers will be:

clearing out the drain areas so water does not lay on the track after a rain.

picking up trash- will have pickers and trash bags  

weeding and mulching the flower gardens,

transplanting and planting native plants and flowers,

planting Mt. Laurels

Have paint a birdbath and garden pick table/area


Creating better water drainage at new area that is making a slippery unsafe track.

clearing out the brush in the turn area to see clearly through to the other side of the track from the shelter.

See you at the Veloway!

Requirements

Please be early/on time - we break into groups and most are not at the entrance area. please bring what you need for yourself, water bottle, work gloves, any food you might need, (there are only snacks), sunblock,
bird houses, wind chimes, native plants, etc any donations are VERY WELCOMED
Have tools you can bring? wheel barrows, wagons, tarp to move leaves, pick axe, shovels etc - mark with ink - very helpful!!!

Perks
ohhh the FUN! meet Great People - be a BIG part of a solution! The Veloway needs us! You get to leave your footprint and see it each time you come visit. Thank You VERY much for your participation, and Service! The Veloway and it's human and critter friends appreciate you! Sincerely, Nicole and HCIC
Parking Details
Parking lot or street - plenty of it
GivePulse

65 Positions Filled

|

0 Impacts

|

0 Hours
Location:
meet at the shelter area to sign in, get tshirt & goodies, group photo,break into project groups,
4900 La Crosse Avenue, Austin 78739,
Austin, TX 78702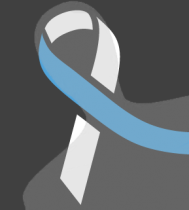 Amy Smith wrote on February 10th, 2016
Also coming with me will be my daughter (tshirt size adult small) and my mom (tshirt size adult large). Thanks!