Positions
0 Remaining
Approval
Organizer will approve registrants
Close Date
6 hours before the event starts or when space runs out.
Age Limit
Family Friendly
Description

The Cow Paddy Run is a 5k race and 1k fun run at Gulley Park in Fayetteville hosted by the Cow Paddy Foundation, a 501(c)3 non-profit organization. Proceeds support innovative educational projects in schools through the Fayetteville Public Education Foundation, and our foundation's youth and community programming.

Fayetteville Parks and Recreation is happy to partner in this year's Cow Paddy Run! Help us in our effort to support physical activity in our community by volunteering at this long time Fayetteville event.  



Requirements

Enthusiasm, Attention to Detail, Ability to Enjoy Time Outdoors!

Perks
High Fives, Fresh Air, Fun Atmosphere, event T-Shirt!
Parking Details
Paved and grass parking available at Gulley Park for this event.
Causes
Children & Youth Community Sports & Recreation
Skills
Cleanups Event Planning Fitness Race Registration Race Waterstops Recreational Activities
GivePulse

26 Positions Filled

|

21 Impacts

|

52 Hours
Location:
Gulley Park entrances are located off of Township St AND Old Wire Rd,
1850 E. Township St,
Gulley Park,
Fayetteville, AR 72701
| Shift | Start | End | Description | Positions | |
| --- | --- | --- | --- | --- | --- |
| | | | | | |
| Event Set Up | Fri, Mar 11, 1:30PM | Fri, Mar 11, 4:30PM | Assist with marking course, setting up event tents, tables, signs, etc. | 5/6 | Over |
| Registration Assistant | Fri, Mar 11, 3:45PM | Fri, Mar 11, 6:15PM | Help with handing out race packets, timing chips, race numbers, and handling day of registrations | 2/3 | Over |
| Event Parking Assistant | Fri, Mar 11, 4:00PM | Fri, Mar 11, 6:00PM | Assist with directing vehicles on where to park for the event, ensure safety of patrons and drivers | 2/3 | Over |
| Water/Aid Tent Assistant | Fri, Mar 11, 4:45PM | Fri, Mar 11, 7:15PM | Help to hand out water, keep water jugs and cups ready for runners, assist with injuries if needed. CHEER! | 3/3 | Over |
| Finish Line Assistant | Fri, Mar 11, 5:15PM | Fri, Mar 11, 7:15PM | Help to remove chips from runners shoes, assist timing company with other duties as need. | 8/8 | Over |
| Race Course Assistant | Fri, Mar 11, 5:15PM | Fri, Mar 11, 7:15PM | Be stationed along the course during the race to ensure safety, direct runners on where to go, cheer for participants! | 6/6 | Over |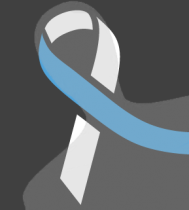 Tiffany Hoover wrote on March 3rd, 2016
The Cow Paddy Run is just over a week away! Please share the opportunities that are still available with your friends, family, classmates, etc who might be available to volunteer with you!
Tiffany Hoover wrote on February 22nd, 2016
Additional volunteers are still needed to help as FINISH LINE ASSISTANTS and RACE COURSE ASSISTANTS. Looking forward to your help at this FUN family event!