This event has ended. If you attended, let the organizer know by recording your impact!
Positions
19 Remaining
Age Limit
Family Friendly
Description

Umoja soul NWA would like to host a Black History Showcase to display local plays, dances, poetry, music and more. Local skits and plays written by African Americans in NWA will be performed with children and adults of diverse backgrounds in the NWA community. Three 10 minute skits will be performed: 1) Women of Wisdom-children and adults will recite quotes by 15 black women in history, 2) Joint of Knowledge- Two friends talking and one is smoking a joint and tries to influence the other, but the other friend has a different joint called the Joint of Knowledge, Wisdom & Understanding. He mentors young boys to get them from the streets and away from drugs to getting knowledge by graduating and rolling up their degrees, 3) Sing Vivian Sing-A slave master's son is known to be vicious, brutal to slave women until he meets Vivian who sings a way into his heart! He is forever changed and starts a mission to free slaves up North! Children will also be a part of the "Because of Them, We Can Fashion Show in which children will dress up in Black History Characters such as George Washington Carver, Rosa Parks, Harriet Tubman, President Barack Obama, Michael Jackson, and more. It will allow diversity in which all races of children will march as Selma Marchers, and Freedom Riders.

Causes
Arts & Culture Children & Youth Community Education & Literacy Race & Ethnicity Women
GivePulse

1 Position Filled

|

0 Impacts

|

0 Hours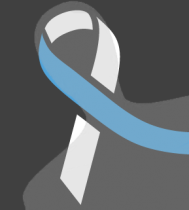 Leora Jackson wrote on February 1st, 2016
Hello. Thanks for responding. So you have any skills or talents that you do? So you act, sing, dance, graphic arts, artist, poetry? Volunteers can help in these areas or assist in setup and close down of the night of the showcase.
J'Sante Warren wrote on February 1st, 2016
What kind of work will the volunteers do?