Positions
0 Remaining
Close Date
Any time before the event ends or when space runs out.
Age Limit
All Ages
Description

Ever used a weed wrench? It's a cool tool! It gives you the power to rip invasive trees up by their roots. And in using it you will work out every knot that a desk job can put in your muscles.

In teams of 4 to 6 people, we will rip up every ligustrum in a 1-acre grove. When we are done, the ligustrums will be a pile of wood chips, thanks to park workers running a chipper. If you would like to lead a team, register as a team leader for the shift that begins at 8 a.m.

We will supply these tools, but if you have your own, please mark them with your name and phone number and bring them:

weed wrenches
lopping shears
handsaws
hoes
garden rakes
cotton work gloves (If you bring your own, leather gloves would be better.)

Bring a reflllable bottle of water (we will have jugs to refill them from), wear long pants and sturdy shoes, and protect yourself from the sun—hat, sunglasses, sunscreen. We will stay away from poison ivy, but cover up if you're sensitive to it.

For minors to volunteer, a parent or legal guardian must sign a waiver of liability. Children under 13 are welcome if a responsible adult participates with and supervises them. For children 10 and younger, the responsible adult must be a parent or legal guardian.

Kids can prevent new ligustrums from growing by picking up fallen clusters of ligustrum berries or raking ligustrum seedlings into the soil. Kids can also help us make seedballs, which we'll use to revegetate all those places where ligustrum used to be. To make seedballs, sign yourself and your child up for the Seedball Crew. The Seedball Crew will start at the picnic shelter at 10 a.m.

Requirements

If you are absolutely positive that you are insensitive to poison ivy and don't mind getting into it, please let us know when you sign in. I've found some ligustrum to remove where I had thought we could avoid the poison ivy, but in clearing a path to it last weekend I didn't manage to stay clear. We could use your help in that spot and any others where we might encounter it. (Change clothes before you cuddle up to the rest of us!) If you are extremely sensitive to poison ivy, I recommend that you cover up well and apply Poison Oak 'n' Ivy Armor (available over the counter) to any exposed skin as well as adjacent areas—for example, if you're wearing a long-sleeved shirt, cover your wrists and lower forearms as well as your hands. Cover below the top of the opening of your shirt, too. I am very sensitive to poison ivy. In the many times I have been back in this area, I have had problems only that one time, when I knowingly got close to it. So don't worry—but a little protection is better than 2 weeks of even a little bit of itching!

Perks
We will have a KIND bar and a T-shirt for every preregistered volunteer, as well as fruit and snacks to replace that energy you burn off. We will also have discount cards from Chipotle Grill! And don't miss the all-volunteer party at Rosewood Park—live music, sandwiches, cake, beverages, and other great treats!
Parking Details
Our Team Leaders and Ripping Crew will be working directly across the park road from the parking lot farthest from North Lamar. That's the best place to park. If you join the Seedball Crew, you will be working at the picnic shelter itself, so park as close to the shelter as you can get.
GivePulse

141 Positions Filled

|

141 Impacts

|

613 Hours
Location:
Update 2/26: We will meet at the picnic shelter along with 2 other IMPD projects. No need to worry about finding the right project. In Google Maps, enter "Picnic Shelter, Walnut Creek Metropolitan Park.",
Picnic Shelter,
Walnut Creek Metropolitan Park,
Austin, TX 78753
| Name & Time | Description | Positions | |
| --- | --- | --- | --- |
| | | | |
| | Planning the project, recruiting volunteers, coordinating efforts, recognizing success. | 1/1 | Over |
| | Folks who signed up on time in a meetup, but not here. Y'all will generally be on the Ripping Crew, unless you'd rather do something else. We will need you to complete an online liability waiver when you arrive. | 12/14 | Over |
| | For people leading teams of 4 to 6 volunteers, we will start at 8 a.m. with an orientation to the day's activities: Our work area, how to recognize ligustrums, how to use tools, safety concerns, volunteer flows, hydration station, snacks, and answers to any of your questions. | 13/13 | Over |
| | As you arrive, we will assign you to a team leader and give you an orientation to our work area, the tools, and safety concerns. | 50/50 | Over |
| | Much as we appreciate your willingness to participate, we can't guarantee most of the perks at this point. Still, come on out and have a great time making our park better. We will find something you can do—perhaps not something listed here, but something useful. (Actually, we can always use more people making more seedballs.) We can still offer one perk: You're still welcome at the after party in Rosewood Park! | 8/50 | Over |
| | A parent-and-child activity for preschoolers and older. Turn dirt and seeds of native plants into seedballs we can scatter wherever we need to provide better food and habitat for native bugs, birds, and other critters. Seedballs make it easy for us to scatter seeds widely, protect the seeds from being eaten before they sprout, and put the seeds in close contact with soil so they will be ready to sprout when enough rain falls. Making and scattering seedballs is an easy and fun way to make a big difference! | 57/57 | Over |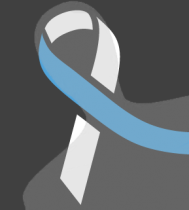 Taylor Elder wrote on March 4th, 2016
My little Threenager and I are looking forward to a fun morning of giving back to our community!!