Positions
0 Remaining
Description

This It's My Park Day, we invite you to volunteer with us at one of Austin's most unique parks, Mayfield Park. The project is to move mulch from the parking area back to the gardens and spread the mulch on the garden paths. As we have done the last several years, the good neighbors at Randalls have volunteered as a group so this will be a closed to other volunteers project.

GivePulse

12 Positions Filled

|

0 Impacts

|

0 Hours
Location:
3505 W. 35th Street,
Austin, TX 78703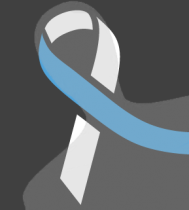 Blake Tollett wrote on March 4th, 2016
The weather should be ideal in the morning. I look forward to seeing everyone.
Blake

Blake Tollett wrote on February 25th, 2016
Hello Volunteers-Blake here, your team leader. First, thank you for volunteering. You are very much appreciated. As for moving mulch, this is going to be pretty much self starter work, and there will only be minimal supervision. We will have rakes to spread the mulch on the garden paths and a couple of wheel barrows and plastic sleds to move the mulch from the parking lot to the garden area, but that is about it. As to what to wear, good shoes and light gloves would would be preferable. There will be water on site and Wheatsville Co-Op will provide some light snacks. If we start at 9 we should be finished by noon.