...

/

Thursday Packaging at Talmage...
Positions
0 Remaining
Close Date
Any time before the event starts or when space runs out.
Age Limit
16 and up
Description

Package between 100-150 meals with Campus Kitchen at Talmage Terrace! Volunteers will prep meals for deliveries, no cooking experience necessary! We will be dividing previously cooked fruits, vegetables, protein, bread, and desserts into individual containers for clients. Our meals will then be delivered that afternoon to clients of the Athens Community Council on Aging.

Requirements

Long pants, close-toed shoes, and shirts with sleeves are required. Please bring a baseball hat if you do not wish to wear a hairnet!

Parking Details
Park in the visitor parking spots to the left and proceed into the main lobby. A Campus Kitchen Shift Captain will meet you there.
Causes
Children & Youth Community Disabled Environment Homeless & Housing Hunger Poverty & Basic Needs Seniors
Skills
Elderly Assistance Food Distribution Food Preparation Nutrition Soup Kitchens
GivePulse

11 Positions Filled

|

0 Impacts

|

0 Hours
Location:
Talmage Terrace-Lanier Gardens,
801 Riverhill Drive,
Athens, GA 30606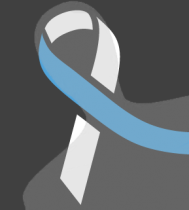 Lindsay Nation wrote on March 29th, 2016
If anyone cancels, can you please let me know! I would love to take your spot.