Positions
0 Remaining
Age Limit
16 and up
Description

Soldier ON Service Dogs is in need of 20 individuals to help us paint the inside of our new office and the outside of our Veterans' Center. We ask that those interested meet at our facility,located at 2378 W. Moore Ln., Fayetteville, Ar. 72704, at 9 a.m. 

This task should go relatively quickly with enough help. Although the time reads 9 a.m. - 4 p.m., we may be finished sooner. 

Soldier ON Service Dogs is a 501c3 charitable organization that provides trained service dogs at no cost to Veterans in Northwest Arkansas. We recently relocated to a larger facility that can better accomodate our dogs, Veterans, and growing staff.

If you have any questions, call 479.521.9301. or email

katelyn@soldieronservicedogs.org

. 

Thank you! We can't wait to see you there!

GivePulse

20 Positions Filled

|

15 Impacts

|

95 Hours
Location:
Please look for the area that has a big white building, smaller white building, and a white house. There will be a sign that says "Soldier ON Service Dogs Enterance" if you are coming from Deane Soloman Road.,
2378 W. Moore Ln.,
Fayetteville, AR 72704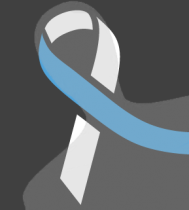 Rachel Buchanan wrote on April 1st, 2016
Thank you all for signing up for our PAWS Everything & Paint Volunteer Day! Remember to be here at 9 a.m. tomorrow. We will serve pizza & cold drinks at noon. If you have access to any of these items, please feel free to bring them: gloves, hammers, nail puller, paint brushes, shovels, wheel barrels.
We look forward to meeting you all!