Positions
0 Remaining
Close Date
Apr 28, 2016 12:00am or when space runs out.
Age Limit
18 and up
Description

SA Youth needs your help beautifying the inner quarters of our Poplar site! We have 5 rooms that are in need of repainting. Volunteers would help repaint our Music room, computer room, library, art room and our main activities space. We also have a mural that has been recently defaced and needs a retouch of paint to restore it back to its original state. 

This opportunity will involve painting and some light cleaning and lots of fun! Help us restore our site to its original vibrant condition! 

SA Youth works to develop the character, strengths, talents and skills of San Antonio's high-risk urban youth through fun, safe experiences, positive learning environments, and holistic programs that inspire each individual to fulfill their potential personally and in the community.

Perks
Water and Snacks
Location:
1215 West Poplar St,
San Antonio, TX 78207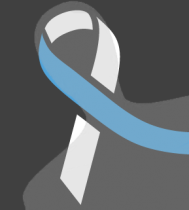 Jesse Gomez wrote on April 6th, 2016
Where exactly is this? I have been around the area before and am just trying to make sure where I'm going. Any help would be appreciated!