Age Limit
All Ages
Description

Sign up to volunteer for our DACA clinic this upcoming April 9th from 8:00am-11:00am or 11:00am-2:00pm or BOTH shifts! We will be having breakfast and lunch for our volunteers!

YOU MUST ALSO REGISTER HERE : bit.ly/volunteerapril9



NO EXPERIENCE NEEDED to volunteer. However, if you would like to help fill out the applications you must attend our training (one training per semester needed!). The training will occur at Education Austin on Thursday April 7th from 5:00-7:00pm (free pizza and refreshments!)

Feel free to reach out to the DACA Team at uli.daca@gmail.com or Uli UTif you have any questions!

Requirements

YOU MUST ALSO REGISTER HERE TO FINISH YOUR REGISTRATION: bit.ly/volunteerapril9

if you would like to help fill out the applications you must attend our training. The training will occur at Education Austin on Thursday April 7th from 5:00-7:00pm (free pizza and refreshments!)

GivePulse

2 Positions Filled

|

0 Impacts

|

0 Hours
×
Register for "DACA Clinic April 9th 2016"
* This event can have at most 30 people per each time slot. If your time selction overlaps a period of time with that many registrants already your registration will fail.
Location:
This is where the clinic for April 9th,
500 Gattis School Rd,,
Round Rock, TX 78664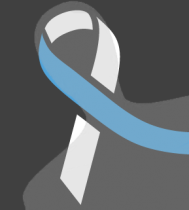 Ana Flores Monarrez wrote on April 2nd, 2016
https://www.facebook.com/events/1047677321970275/
Facebook event!