Positions
0 Remaining
Age Limit
All Ages
Description

Rutland Long Bridge



Help paint another design by Nina S. Trujillo. Design includes a beautiful landscape of rolling hills with hay bales and longhorns that gives nod to when this neighborhood was nothing but farmland. The rolling hills slowly change to include homes and building to represent our neighborhood today. Students from Lanier High School, Anderson High School and community members will be joining togther to work on this project. 

Requirements

Volunteers may be working with latex or oil-base paint and may be working close to a busy street. Children under 14 year of age must be accompanied by a parent or legal guardian. All parents are welcome to participate. Transportation to the event will not be provided.

Perks
Receive volunteer hours, participate in a cool volunteer project, make new friends, and beautify our neighborhood, North Austin, and our city Austin.
Parking Details
We have permission to park in the Miller's Uniform parking lot which is right next to Lily's Nails.This is about one block away from the long bridges.
Causes
Arts & Culture Children & Youth Community
Skills
Artistic Help Arts and Crafts Painting
GivePulse

4 Positions Filled

|

1 Impact

|

7 Hours
Location:
On Rutland Drive, closer to Mearns Meadows Blvd and Park Village Drive,
Rutland Drive,
Austin, TX 78758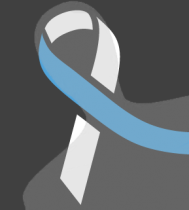 Isa Boonto-Zarifis wrote on April 24th, 2016
Hi y'all!

Looks like weather will actually hold up tomorrow. Guess what though? We are out of paint and need more colors. The person with the key to the paint storage is out of town until Tuesday. We need to reschedule this project to May 7th and May 28th if needed.
Isa Boonto-Zarifis wrote on April 22nd, 2016
Weather forecast calls for rain this Sunday 4/24, we will most likely have to cancel. If so we will reschedule and repost event.