Positions
0 Remaining
Age Limit
21 and up
Description

Are you a local designer, photographer, marketing, tech-savvy guru who loves animals as much as you love good design? Are you looking for unique ways to stretch your creativity, work on creative ad campaigns, photography and design work to add to your portfolio? Are you an expert at social media, have killer writing skills and think the internet doesn't have enough hilarious cat videos?

Here at Austin Animal Center, we are expanding our volunteer creative team with new talent! Get the opportunity to work on creative projects, graphic design, campaigns, PSAs, events, social media and more! 

Come to this orientation and meet Kasey Spain, the creative vision behind Austin Animal Center. Kasey runs our social media, creates all our campaigns, promotions, design and signage for AAC. In this one hour session, you will learn how you can get involved with our incredible volunteer creative team and help us increase awareness about AAC and animal welfare in Austin!

Requirements

Must have design, creative, marketing or advertising experience.

Causes
Animals Arts & Culture Computers & Technology Media & Broadcasting
Skills
Advertising Animal Services Artistic Help Communications Copywriting Design Marketing Multimedia Online Marketing Photography Public Relations Social Media Strategic Communications Strategic Marketing Website Design Website Development Writing
GivePulse

12 Positions Filled

|

9 Impacts

|

9 Hours
Location:
Multi-Purpose Conference Room,
7201 Levander Loop,
Austin, TX 78702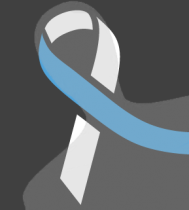 Sam E wrote on May 4th, 2016
I'm so excited to be a part of the creative team. Can't wait to get started!