Positions
0 Remaining
Age Limit
All Ages
Description

Rutland Long Bridges

Continue and complete the long bridge on Rutland that we started to paint. We still need to paint the sky, trees, clouds, grass, flowers hay bales, buildings, longhorns, and finish the barn. We also need to paint the base coat on the bridge on the other side and repeat the same design and paint that as well. Students and community members that have seen the bridge really love it and are already thanking us for our hard work. Note: Do bring or pre-apply sunblock!

Parking Details
We have permission to park in the Miller's Uniform parking lot that is directly next to the Taqueria and Lily's Nails parking lot.
Causes
Arts & Culture Children & Youth Community
Skills
Artistic Help Arts and Crafts Painting
GivePulse

4 Positions Filled

|

1 Impact

|

7 Hours
Location:
Be careful crossing Rutland Drive to get to the bridge.,
Rutland Drive,
Close to the corner of Rutland Dr and Mearns Meadow Blvd,
Austin, TX 78758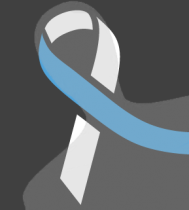 Isa Boonto-Zarifis wrote on May 4th, 2016
Thank you Caro!
Isa Boonto-Zarifis wrote on May 4th, 2016
I have 50 sunblock and will bring it guys!
Caro Dubois wrote on May 1st, 2016
Both walls are primed with the base coat now! Let the murals begin!!