Positions
0 Remaining
Registration Opens
Till registration closes
Registration Closes
Any time before each shift ends or when space runs out.
Description

Color Me Rad Calgary takes place on June 29th at Canada Olympic Park benefiting the Alberta Cancer Foundation.

Just like at Christmas and birthdays, 'tis better to give than receive... right? I know that's a hard one to swallow for 8 year olds, but in this case, it might be true. If you want to pummel your friends and family with color rather than be pummeled this is your chance!!

Anyone that volunteers for the packet pickup shifts can run the race for free!!
***MUST BE 14 YEARS OLD TO VOLUNTEER***

Requirements

Have fun!

GivePulse

576 Positions Filled

|

151 Impacts

|

1,389 Hours
Location:

Canada Olympic Park,

88 Canada Olympic Rd SW,

Calgary, AB T3B 5R5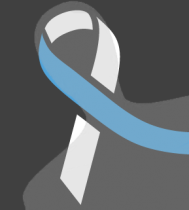 Gerard H wrote on August 4th, 2013
What a blast, good "dirty" fun held in the sun. Thanks to all those volunteers i was able to work with and those that shepherded us through it. (Alex, Cydney, Nate, Kalib, ...).
To all of those participants who showed up with such energy for a great cause , who took "color bombs" and gave "color bombs",what a lovely "family" picture you will make.
Remember, there is healthy rubbing to clean it off and then there is just messing around.