Positions
0 Remaining
Registration Opens
Till registration closes
Registration Closes
Any time before each shift ends or when space runs out.
Description

Color Me Rad Reno takes place on September 22nd at the University of Nevada - Reno

Just like at Christmas and birthdays, 'tis better to give than receive... right? I know that's a hard one to swallow for 8 year olds, but in this case, it might be true. If you want to pummel your friends and family with color rather than be pummeled this is your chance!!

Anyone that volunteers for the packet pickup shifts can run the race for free!!
***MUST BE 14 YEARS OLD TO VOLUNTEER***

Requirements

Have fun!

GivePulse

167 Positions Filled

|

57 Impacts

|

332 Hours
Location:

University of Nevada - Reno,

1664 North Virginia St,

Reno, NV 89557
Shift
Start
End
Description
Positions

Packet Pickup (Morning)
10:00AM
3:00PM
Volunteers that help with this shift get to participate in the race for free!

Packet Pickup Location:
Scheel's
Legends at Sparks Marina
1200 Scheels Drive
Sparks, Nevada 89434
19/25

Over

Packet Pickup (Evening)
2:30PM
7:30PM
Volunteers that help with this shift get to participate in the race for free!

Packet Pickup Location:
Scheel's
Legends at Sparks Marina
1200 Scheels Drive
Sparks, Nevada 89434
22/25

Over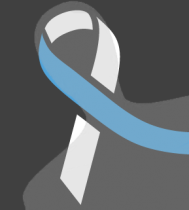 Pam Campanaro wrote on September 20th, 2013
So I have signed up to volunteer and it says I am registered to volunteer but no further info. Do I get an email or ? How do I get further instruction?
Steven Hohnstein wrote on June 3rd, 2013
It will be good to see everybody again this year. I hope we have as much fun at the registration as we did last year in Reno.