Positions
0 Remaining
Age Limit
18 and up
Description

We will be doing yard work, cleaning, organizing, sorting donations, handing out treats, water checks, and other projects.

About the Organization:
We promote and provide the resources, education and programs needed to eliminate the killing of companion animals.
http://www.austinpetsalive.org/

Before the project, please join us for a Community Gathering and Mitzvah Day Kickoff at 8:30-9:30 AM in the JCC Community Hall. You can bring items for any of the collection drives to the JCC at this time.

Requirements

Everyone will need to sign a short-term volunteer waiver and bring it with them to the shelter.

GivePulse

10 Positions Filled

|

6 Impacts

|

21 Hours
Location:
Austin Pets Alive,
1156 W Cesar Chavez St,
Austin, TX 78703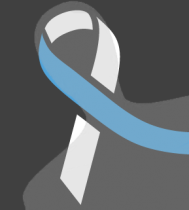 Ilyse Lerner wrote on June 3rd, 2013
Tom Niland will be joining me. Thx!
Lauren Kahn wrote on June 3rd, 2013
So excited for Sunday. I will be at the JCC before hand getting the water, granola bars, and t-shirts. Stephanie Lehr will be at the site starting at 9:45AM. Everyone, meet at Building B at 10AM. Frank will be our liaison from 10 - 11 at the shelter, then we will go to a different area for the rest of the time.

Remember to sign your volunteer form and bring it with you. We will have extra copies just in case you forget. Wear comfortable closed shoes and clothes that you don't mind getting a little dirty. Thanks in advance for volunteering your time. Call 512-294-6608 if you have any questions in advance.

Lauren Kahn