Positions
0 Remaining
Age Limit
Family Friendly
Description

We will bake treats in the Congregation Beth Israel kitchen and deliver them to the Austin Fire Department. Kids will then decorate them, and then treats will be boxed and delivered. Items will be delivered to local Fire Stations.

Before the project, please join us for a Community Gathering and Mitzvah Day Kickoff at 8:30-9:30 AM in the JCC Community Hall. You can bring items for any of the collection drives to the JCC at this time.

GivePulse

17 Positions Filled

|

5 Impacts

|

12 Hours
Location:
Congregation BI Kitchen,
3901 Shoal Creek Blvd,
Austin, TX 78756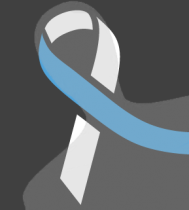 Sarah Brody wrote on June 3rd, 2013
How do I add my child to this event? It would not allow me to within registering. Thanks
Hillery Kaplan wrote on June 3rd, 2013
I also wanted to add my child. How do we do that?
George Luc wrote on June 3rd, 2013
We will add this ability next time around for children that go with their parents :) I think doing a +1 or +n this time would have worked.