Positions
0 Remaining
Age Limit
Family Friendly
Description

Volunteers will help the J-Serve participants at this event. We will be baking Challah and talking about the connection between Judaism and justice with UT students.

About the Organization:
Challah for Hunger brings people together to raise money and awareness for social justice--through challah bread. Our more than forty chapters, on college campuses throughout the U.S. and beyond, engage young people in community, tradition, hands-on baking, activism, and philanthropy.http://www.challahforhunger.org/

Before the project, please join us for a Community Gathering and Mitzvah Day Kickoff at 9 AM in the JCC Community Hall. You can bring items for any of the collection drives to the JCC at this time.

GivePulse

4 Positions Filled

|

10 Impacts

|

40 Hours
Location:
Texas Hillel MPR near the kitchen,
2105 San Antonio St,
Austin, TX 78705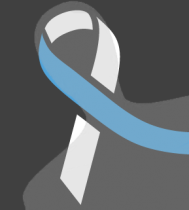 Laurie Drucker wrote on June 3rd, 2013
I have the same questions - registration was bizarre in that it didn't ask how many people I was bringing. I won't create an account for each of them, so please count us as a family of 4. Thanks!