Positions
0 Remaining
Registration Opens
Till registration closes
Registration Closes
Any time before each end date or when space runs out.
Description

The Community First! Model Park is the space that showcases all the features of our Community First! Village in miniature: five different types of housing options, a vibrant garden, chickens, aquaponics arrangement, and a host of physical structures that are as beautiful as they are useful. The Saturday work events here includes a wide variety of possible activities. Carving out a garden bed with a fork and shovel, planting a bed of tomatoes, turning the compost pile, constructing a beehive roof, watering the seedlings, checking on the worms, and feeding the rabbit are just a short list of what might be done on this day to make a beautiful, productive, and ultimately compelling space to promote the Community First! vision.

Requirements

Close-toed shoes are a must. Long pants recommended. Hats and long sleeves are helpful. Bring gloves if you have some you like.

Parking Details
Ample parking available on site.
Causes
Community Employment Environment Homeless & Housing Food Insecurity, Hunger Poverty & Basic Needs
GivePulse

13 Positions Filled

|

0 Impacts

|

0 Hours
Location:

Community First! Model Park,

5800 Johnny Morris Rd.,

Austin, TX 78724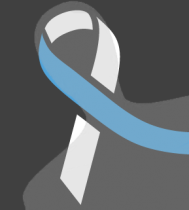 Heidi Sloan wrote on June 3rd, 2013
This Saturday we'll be working on our aquaponics ponds, building a cedar-picket raised bed, and filling in the empty spaces of our gardens with spring flowers!
Also, our chickens hit a record number of eggs this week: 22 in one day! So we'll have some egg-washing & packing to do.
Rhonda Lierman wrote on June 3rd, 2013
Awesome! Look forward to seeing you, Heidi!