Positions
0 Remaining
Age Limit
Teens & Older
Description

Over the course of the next year, Genesis Gardens will be constructing a Mini-Farm in the heart of the Community First! Village. Eventually we will be nurturing 120 fruit trees, 120 chickens, 12 community garden beds, and over 2000 square feet of organic vegetable production (I know, I should have left it at 1200sqft, but I just couldn't!). Most of the work at the Village Mini-Farm will be construction for the next few months but we'll eventually be getting 80% of all our food harvests out of this space. The Mini-Farm team is for those ready to step into a role building out and shaping up the future of the Genesis Gardens program.

Requirements

Closed toe shoes and long pants are a must. Hats & long sleeves recommended. Bring gloves if you have a favorite pair.

Parking Details
Ample parking available on site.
Causes
Advocacy & Human Rights Community Environment Homeless & Housing Hunger Poverty & Basic Needs
GivePulse

0 Positions Filled

|

0 Impacts

|

0 Hours
Location:
The Community First! Model Park,
5800 Johnny Morris Rd.,
Austin, TX 78724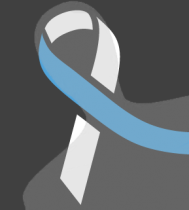 Heidi Sloan wrote on June 3rd, 2013
Cover crops, here we come: Amaranth, sunflowers, cowpeas, sudan grass...our soil and our chickens are going to be happy!