Positions
0 Remaining
Description

The Community First! Model Park is the space that showcases all the features of our Community First! Village in miniature: five different types of housing options, a vibrant garden, chickens, aquaponics arrangement, and a host of physical structures that are as beautiful as they are useful. The Saturday work events here includes a wide variety of possible activities. Carving out a garden bed with a fork and shovel, planting a bed of tomatoes, turning the compost pile, constructing a beehive roof, watering the seedlings, checking on the worms, and feeding the rabbit are just a short list of what might be done on this day to make a beautiful, productive, and ultimately compelling space to promote the Community First! vision.

Requirements

Close-toed shoes are a must. Long pants recommended. Hats and long sleeves are helpful. Bring gloves if you have some you like.

Parking Details
Ample parking available on site.
Causes
Advocacy & Human Rights Community Environment Faith-Based Homeless & Housing Hunger Poverty & Basic Needs
GivePulse

0 Positions Filled

|

0 Impacts

|

0 Hours
Location:
The Model Park,
5800 Johnny Morris,
Austin, TX 78724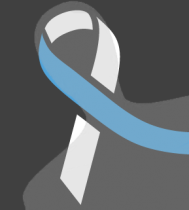 Heidi Sloan wrote on June 3rd, 2013
This week will feature a special tutorial on basic chick care! That's right, our 60 little fuzzballs have arrived!