Positions
0 Remaining
Registration Opens
Till registration closes
Registration Closes
Any time before each shift ends or when space runs out.
Age Limit
Teens & Older
Description

If the most you can do is muster the nerve to dip a toe in the mud pit, we'll gladly take you as a volunteer and ease you into this dirty lifestyle nice and slow. Please fill out the form below with any additional comments that we may need to know and we'll get you front row seats to the slop show. We'll also hook you up with the most coveted volunteer shirt around. Please keep in mind that we have several volunteer shifts on Thursday, Friday and Saturday of Race week. We will provide snacks and drinks (if you think you need more than a snack please feel free to bring it along with you) Dress comfortably and wear something you don't mind getting dirt on--like a wedding dress, a cummerbund, or a hazmat suit. A more detailed email will be sent 2 weeks before the race. If you have any questions you can email Eva (eva@thedirtydash.com). Oh, and we love kids, but we would like volunteers 14 and over please.

GivePulse

49 Positions Filled

|

20 Impacts

|

348 Hours
Location:

Metrapark,

308 6th Avenue North,

Billings, MT 59101
Name & Time
Description
Positions

Packet pick up will be checking people in (on computers), assigning race numbers, handing out t-shirts, and selling merchandise.

We are an upbeat group with a bit of sass, some rapper's wit and the smallest amount of sex appeal--we LOVE lively and excited people who've got the same.

Volunteers for this shift must be able to lift up to 20 pounds and spend time on their feet.

Packet Pickup Location:
Crowne Plaza Billings
27 N 27th Street
Billings MT 59101

***Must be 14 or older***
4/9

Over
Name & Time
Description
Positions

Packet pick up will be checking people in (on computers), assigning race numbers, handing out t-shirts, and selling merchandise.

We are an upbeat group with a bit of sass, some rapper's wit and the smallest amount of sex appeal--we LOVE lively and excited people who've got the same.

Volunteers for this shift must be able to lift up to 20 pounds and spend time on their feet.

Packet Pickup Location
Crowne Plaza Billings
27 N 27th Street
Billings MT 59101

***Must be 14 or older***
9/9

Over

Packet pick up will be checking people in (on computers), assigning race numbers, handing out t-shirts, and selling merchandise.

We are an upbeat group with a bit of sass, some rapper's wit and the smallest amount of sex appeal--we LOVE lively and excited people who've got the same.

Volunteers for this shift must be able to lift up to 20 pounds and spend time on their feet.

Packet Pickup Location
Crowne Plaza Billings
27 N 27th Street
Billings MT 59101

***Must be 14 or older***
10/12

Over
Name & Time
Description
Positions

Race day volunteers will do all of the packet pickup duties (checking people in, assigning race numbers, handing out tshirts and selling merchandise) along with bag check, water stations, help at obstacles, course manager help and course direction.

You can feel free to wallow in mud yourselves and should assist participants in doing likewise.

If people aren't having fun on course, tell them your favorite dirty joke and put a smile on their face. If your joke is too dirty, you will reprimanded by your mother, your pastor, and our staff.

We are a fun, active group of people and we are looking for the same type of volunteers. If you can't have a good time laughing and pointing at others as they trip and fall all over themselves, then either you hate Bob Sagat or America's Funniest Home Videos...or life, cuz that's half of this volunteer job.

Volunteers must be able to be on their feet for long periods of time and be able to lift 20 pounds.*

***Must be 14 or older***
16/30

Over

Race day volunteers will do all of the packet pickup duties (checking people in, assigning race numbers, handing out tshirts and selling merchandise) along with bag check, water stations, help at obstacles, course manager help and course direction.

You can feel free to wallow in mud yourselves and should assist participants in doing likewise.

If people aren't having fun on course, tell them your favorite dirty joke and put a smile on their face. If your joke is too dirty, you will reprimanded by your mother, your pastor, and our staff.

We are a fun, active group of people and we are looking for the same type of volunteers. If you can't have a good time laughing and pointing at others as they trip and fall all over themselves, then either you hate Bob Sagat or America's Funniest Home Videos...or life, cuz that's half of this volunteer job.

Volunteers must be able to be on their feet for long periods of time and be able to lift 20 pounds.*

***Must be 14 or older***
9/30

Over

The most coveted job at parties, old folks homes and The Dirty Dash: taking down obstacles, cleaning race area and loading the trucks.

***Must be 14 or older***
1/10

Over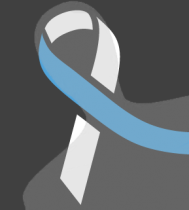 Doug Browning wrote on July 23rd, 2013
Where do I meet you guys on Saturday morning at 7?

Sara Lang wrote on June 3rd, 2013
I thought I was registered I'm not sure now but i am unable to register on this site I would like to hand out packages on Thursday or Friday early shift my boyfriend Daniel Oderifero was also sighted up I'm not sure what has happened to our requests now. Please confirm what or if we are doing anything.