Positions
0 Remaining
Age Limit
Teens & Older
Description

The Genesis Gardens Harvest and Distribution-prep team will travel to all of our gardens, and under the skilled tutelage of a seasoned harvester, pluck, pack, trim, and wash the veggies that our distribution team will be delivering to our Community First! residents later in the day.
Harvesting is a role for those committed to increasing their knowledge and skill level with Genesis Gardens. We encourage regularity, team-building and a connection of the work to the broader vision of building community around the delicious food we grow.

Requirements

Close-toed shoes are a must. Long pants recommended. Hats and long sleeves are helpful. Water bottles!!

Parking Details
Ample parking available on site.
Causes
Advocacy & Human Rights Community Disabled Faith-Based Homeless & Housing Hunger Poverty & Basic Needs
GivePulse

0 Positions Filled

|

0 Impacts

|

0 Hours
Location:
Model Park,
5800 Johnny Morris,
Austin, TX 78724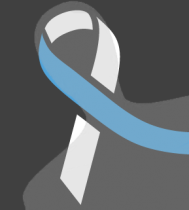 Claudia Harding wrote on June 3rd, 2013
Registered for Harvest Team, but will help were needed most.