Positions
Many Remaining
Close Date
Any time before the event app.ends or when space runs out.
Description

Color Me Rad Des Moines takes place on October 5th at the Des Moines Water Works Park and benefits The Ronald McDonald House of Central Iowa.

Just like at Christmas and birthdays, 'tis better to give than receive... right? I know that's a hard one to swallow for 8 year olds, but in this case, it might be true. If you want to pummel your friends and family with color rather than be pummeled this is your chance!!

Anyone that volunteers for the packet pickup shifts can run the race for free!!
***MUST BE 14 YEARS OLD TO VOLUNTEER***

Requirements

Have fun!

GivePulse

81 Positions Filled

|

20 Impacts

|

87 Hours
Location:
2201 George Flagg Parkway,
Des Moines, IA 50321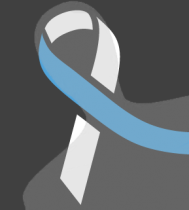 Patricia Fazio wrote on September 25th, 2013
I am excited to volunteer!
Michelle Solberg wrote on September 16th, 2013
So glad I could use my volunteer day for this! I have many friends that have stayed at the house. We are so lucky to have this in DSM.
Shauna Lane wrote on August 5th, 2013
I'm looking forward to this!