Positions
0 Remaining
Registration Opens
Till registration closes
Registration Closes
Any time before each shift ends or when space runs out.
Age Limit
Teens & Older
Description

Color Me Rad Blacksburg is back and will be taking place on Sunday October 20, 2013 at the Virginia Tech Campus. Color Bombs aren't going to drop themselves and we invite you to join the ranks of the Color Bomb Squad. A portion of proceeds will benefit our amazing Charity Partner, Special Olympics Virginia.

Just like at Christmas and birthdays, 'tis better to give than receive... right? I know that's a hard one to swallow for 8 year olds, but in this case, it might be true. If you want to pummel your friends and family with color rather than be pummeled, this is your chance!!

***MUST BE 16 YEARS OLD TO VOLUNTEER***

Requirements

Have fun!

GivePulse

196 Positions Filled

|

70 Impacts

|

297 Hours
Location:

Virginia Tech Campus,

Virginia Polytechnic Institute and State University,

Blacksburg, VA 24061
Name & Time
Description
Positions

Packet pick up will be checking people in (on computers), assigning race numbers, handing out t-shirts, and selling merchandise.

We are an upbeat group with a bit of sass, some wit and the smallest amount of sex appeal--we LOVE lively and excited people who've got the same.

Volunteers for this shift must be able to lift up to 20 pounds and spend time on their feet.

Packet Pickup Location:
TBD

***Must be 16 or older***
20/20

Over

Packet pick up will be checking people in (on computers), assigning race numbers, handing out t-shirts, and selling merchandise.

We are an upbeat group with a bit of sass, some wit and the smallest amount of sex appeal--we LOVE lively and excited people who've got the same.

Volunteers for this shift must be able to lift up to 20 pounds and spend time on their feet.

Packet Pickup Location:
TBD

***Must be 16 or older***
23/20

Over
Name & Time
Description
Positions

Race day is all of the packet pickup duties along with water stations, color bombing, start line helpers and course manager help. We do not assign the race day positions, it's a first come first serve as to what you want to do on race day. If you're on time chances are you'll get to do the job you want.

We are an upbeat group with a bit of sass, some wit and the smallest amount of sex appeal--we LOVE lively and excited people who've got the same.

***Must be 16 or Older***
137/150

Over

The clean up crew will help take down the course and clean up.... the most coveted job out there!

***Must be 16 or older***
15/20

Over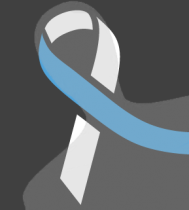 Christopher DeGracia wrote on October 17th, 2013
I volunteered last year with registration, I was just wondering if it was in the same place?

James Cabler wrote on September 2nd, 2013
Someone said if you volunteer you get shirts? Is this true with this volunteer signup being done through an outside link of the Color Me Rad page??

Crystal Zirkle wrote on August 17th, 2013
Hi you guys! I volunteered for the roanoke race and I can't wait to share this experience with a new group of people:-) Have fun, get messy and bring your tutu!!!