Age Limit
All Ages
Description

Schools need volunteers to help paint the stencils on the playgrounds. The project not only promotes physical activity and nutrition education to children, but also beautifies the campuses.

Requirements

We suggest bringing sunscreen and water. Schools do provide snacks and water/beverages for volunteers. Wear your grubby clothes. Child care is not provided at the school, but if you have kids old enough to paint (usually 7yrs+), they are welcome to come with you.

GivePulse

1 Position Filled

|

1 Impact

|

4 Hours
Location:

84 Robert T. Martinez Jr,

Austin, TX 78702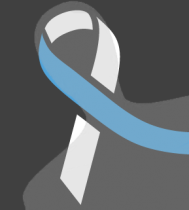 George Luc wrote on August 9th, 2013
Hey Jaelen! There are currently no painting events planned. The one you are looking at is an old event :) I'll keep you posted if there are. AISD and DAIRYMAX may plan to have future events later this fall.
Jaelen Randolph wrote on August 9th, 2013
How do you register because there isn't a link to do so.