Positions
0 Remaining
Age Limit
No Kids
Description

(You must be at least 13 to participate in this event. Anyone 13-17 yrs old must have an adult volunteering with them at all times.)

Walk and socialize with shelter dogs and cats. Get the opportunity to tour the facility and take care of dogs and cats that need your love and care.
*Walk dogs, interact & socialize them*Cuddle cats, help keep their kennels tidy

The dogs and cats of Austin Animal Center THANK YOU in advance for spending some time with them!

Requirements

Everyone should wear the same color shirt (white) so staff and volunteers can identify you. Closed-toed toes are required.

a) Secure valuables before coming into shelter
b) Wear closed toe shoes and pants or shorts WITH pockets to hold dog treats, keys, etc.
c) it's important to hydrate well the night and morning before coming into the shelter as humidity and heat are tough. Bring water and wear sunscreen.
d) SAFTEY FIRST, in order to minimize the amount of dogs out at once, there will be opportunities to walk big dogs,small dogs and cuddle cats as well. Please let your volunteer guide know if you would like to work with either of those groups of animals.

GivePulse

20 Positions Filled

|

9 Impacts

|

27 Hours
Location:
7201 Levander Loop,
Austin, TX 78721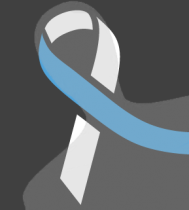 Joshua Levenson wrote on September 13th, 2013
I can't wait so see the critters!
Doron Talegaonkar wrote on September 12th, 2013
Have we decided on the "common" color of the shirt ?