Positions
0 Remaining
Description

You will be helping the garden, maintaining it and making sure it looks beautiful!

GivePulse

32 Positions Filled

|

1 Impact

|

3 Hours
Location:
Waller St & Clermont Ave,
Austin, TX 78702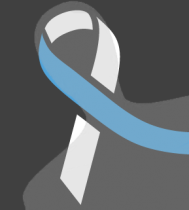 Paul Drown wrote on September 29th, 2013
Rain cancel! Too much overnight rain is causing us to cancel. The garden is a wet mess. Sorry for last minute notice, but it's the safe thing to do.

Paul Drown wrote on September 28th, 2013
Hey everybody, I'm looking forward to working with y'all. We have several projects going on tomorrow, so tHere should be something for everyone.

There does look like a possibility of rain. I will try to monitor and get to garden early to assess. Keep an eye out here for any updates. Thanks! pd

Paul Drown wrote on September 23rd, 2013
Hello all, my name is Paul Drown. I will be leading the workday this Sunday. If you have any questions, please feel free to ask.
Our primary goal will be to construct a new composting system. We are in partnership with East Side Compost Peddlars to become a drop site for their entry into the Holly Neighborhood. We'll be building a 5-6 pallet bay system, creating signage and a materials corral. In addition we have some general garden chores to accomplish.
Looking forward to working with y'all. PD