Positions
0 Remaining
Description

Help set-up/run various booths/games designed for children; Assist with take-down/clean-up at the end of the event.

GivePulse

10 Positions Filled

|

6 Impacts

|

22 Hours
Location:
Travis Heights Elementary School,
Austin, TX 78704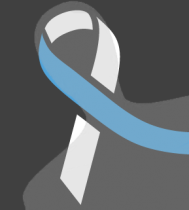 Kim-Marie O'Driscoll wrote on November 6th, 2013
The women who volunteered from GivePulse at this year's Fall Carnival 2013 were outstanding. I know more volunteered than signed up on GivePulse and I only wish I had names/emails/numbers of these amazing workers who gave of their time and talent to make many children smile at this year's carnival. I hope folks come back in October 2014! Best to you all future leaders!
Kim-Marie O'Driscoll wrote on October 20th, 2013
Hi folks! Thank you so much for volunteering to work the Fall Carnival at Travis Heights Elementary School. When you arrive to the school (parking may be tricky), go ahead and use residential streets for parking. You can even park along Live Oak or East Side Drive near Big Stacy Park/Pool and walk up to the campus. Head to the front of school and enter into lobby. You'll see a Volunteer Table (should be on the left side). Ms. Kellie Marino (or Volunteer Table Worker) will assign you a booth or position based on who is or is not present for volunteering (i.e., if we need more folks in the kitchen or near inflatables, you might be sent there). My phone number is 512.633.2757. Reception isn't always good in the building so best to text and I'll try to respond asap. You can also call me this week and I can give you more info if you have other questions. Thanks again for your help this year! We look forward to having you : )
Kim-Marie O'Driscoll wrote on October 16th, 2013
Thank you for signing up for our event! If you have any questions, give me a call at 512.633.2757. Kim : )