Positions
0 Remaining
Description

The tasks that they will need to complete will be to take apart (40) bunk beds. Volunteers will need drills with the capacity of going backwards and socket bits (9/16th), Phillips screwdrivers and working gloves. Please note, we are not air conditioned. Volunteers will also need to haul metal bunk beds outside, clean out the refrigerators and pack-up our Art Shack.

Requirements

Be able to handle the outdoors and help lift heavier items.

GivePulse

8 Positions Filled

|

0 Impacts

|

0 Hours
Location:
2225 Andrew Zilker Road,
Austin, TX 78746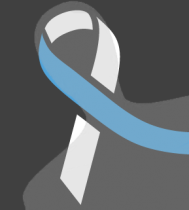 Carol Thomas wrote on September 25th, 2013
Update to above task list. Volunteers will NOT need to clean-out the refrigerators or pack up the Art Shack. Those tasks have been completed by our Leadership Students who have community service projects throughout the year.
However, we still need volunteers to help take apart (40) bunk beds and haul the metal bunk beds outdoors. If volunteers have drills or Phillips screwdrivers with 9 & 16th sockets and work gloves, please bring them with you. We will do out best to have more on-site.
Water and snack bars will be provided!!
Austin Sunshine Camps is the only camp in Central Texas that offers a FREE summer camp to low-income youth. Each year, we serve over 850 Austin youth. Since we were founded by the Young Men's Business League (YMBL) over 80 years ago, we have served over 48,000 Central Texas youth. Our mission is to create a better future and stronger community through mentoring, education and personal development of our low income youth.
We sincerely appreciate all of the volunteers who will join us on Sunday to help us take down and store our bunk beds until next summer!!!!Looking forward to meeting everyone!