Close Date
Any time before the event ends or when space runs out.
Age Limit
16 and up
Description

Trail of Lights Trailguides provide information to attendees, help with traffic flow and a range of other activities. Trailguides are the public face of the Trail of Lights and should bring lots of energy, a good sense of humor and willingness to interact with Trail attendees.

Requirements

Volunteers should arrive 15 minutes prior to their shift start, bring lots of energy, a good sense of humor and be ready to work. Volunteers should expect to be outdoors for duration of shift and should wear weather-appropriate clothing (gloves, scarf etc.,). Volunteers may bring a chair and flashlight if desired.

Perks
Volunteers will receive a t-shirt and access to a volunteer tent with refreshments (and Rudy's will be providing BBQ).
Parking Details
Close-in volunteer parking will be provided. You may see all the details here: https://www.givepulse.com/document/public/521?title=Trail+of+Lights
Causes
Arts & Culture Community
GivePulse

912 Positions Filled

|

528 Impacts

|

2,400 Hours
Location:
Volunteer HQ @ Zilker Park,
2286 Lou Neff Road,
Austin, TX 78701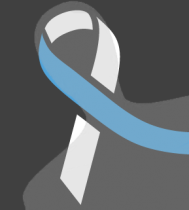 Marisa Martinez wrote on December 6th, 2013
I just got an email that says I'm registered for the 16th and the 19th, but on here it says I am registered for 5 shifts. Which one should I go by? and why are the dates so different from my email and my account?