This event has been cancelled.
Age Limit
18 and up
Description

*Volunteer Checkin now at 5pm* to enable us to meet all volunteers, hand out lanyards and much much more.

The Trail of Lights Preview Party is Austin's first opportunity of the season to see the Trail of Lights on Friday, December 6th. The Preview Party features entertainment from Ray Benson and Special Guests, food from Austin's favorite food trailers and a chance for a sneak peek of the Trail before its official opening. Volunteers will provide information, monitor Trail displays and help host attendees at Austin's favorite celebration.

Requirements

Volunteers should arrive 15 minutes early for their shift, bring lots of energy, a sense of humor and be ready to work. Volunteers should expect to be outdoors for duration of shift and dress appropriately for the weather.

Perks
A tent with refreshments (and Rudy's BBQ) will be available for breaks and each volunteer will receive a t-shirt.
GivePulse

1 Position Filled

|

1 Impact

|

5 Hours
Location:

Volunteer HQ Central,

2286 Lou Neff Road,

Austin, TX 78701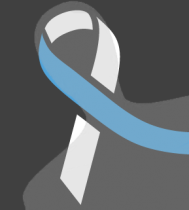 Holly Sparks-Anderson wrote on December 3rd, 2013
When will we receive the email for the party permit and map? Also, for the preview party, are we expected to work from 5pm until 10pm or are there shifts within that time frame? Thanks!