Positions
0 Remaining
Close Date
Any time before the event ends or when space runs out.
Description

Pickup surplus pastries and sandwiches at Coffee Bean & Tea Leaf (3718 North Lamar, Austin TX 78756) any time between 5 a.m. and 8 p.m., Monays and Thursdays. Please avoid rush hour (between 7 a.m. and 10 a.m.). Expect between 10-20 pastries, plus 5-10 sandwiches that should stay cool during transport. The pickup requires volunteers to use bins to pickup the food, which Keep Austin Fed will supply. Enter the front door and tell staff you're there to pickup the surplus food. Staff will bag and pack the food in a plastic bin they keep behind the counter. Swap your empty bin for the full bin. An insulated grocery bag or small cooler is recommended for transporting sandwiches. Please call 512-382-9701 for directions, if you're running late, or can't make the pickup.

Drop off at Foundation for the Homeless, 5202 Balcones Dr., Austin, TX 78731. This house is located next door to Highland Park Baptist church. Donations are accepted 8 a.m. - 3 p.m. Mon.-Fri. Yvette Miller will help unloaded if needed. Call (512) 453-6570.

-- OR --

After 3 p.m., deliver 24-7 to Spring Terrace, 7101 N IH-35, Austin TX, 78752, near the intersection of I-35 and St. John's. Enter the rear staff entrance and call 512-492-8980 for after-hours entry. Staff will direct you to the third floor rec room, which has a fridge. A luggage cart is available to help move food, which is kept in the main hallway. The manager's office has an overflow fridge. Please keep a rough count of the number of meals you deliver and tell staff.

Requirements

Please request a bin from Keep Austin Fed. Bring clean and empty bin to swap with Coffee Bean staff.

GivePulse

5 Positions Filled

|

3 Impacts

|

2 Hours
Location:
Coffee Bean North Lamar,
3718 North Lamar,
Austin, TX 78756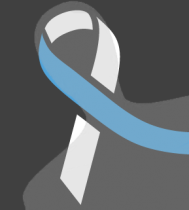 Joseph De Leon wrote on December 4th, 2013
This location has bins, we're just waiting on volunteers to sign up!