Positions
0 Remaining
Close Date
Any time before the event ends or when space runs out.
Description

Pickup surplus pastries and sandwiches at Coffee Bean & Tea Leaf (1000 E 41st St, Suite 180, Austin TX 78751) any time between 5:30 a.m. and 9:30 p.m., Mondays and Thursdays. Please avoid rush hour (between 7 a.m. and 10 a.m.). Expect between 10-20 pastries, plus 5-10 sandwiches that should stay cool during transport. The pickup requires volunteers to use bins to pickup the food, which Keep Austin Fed will supply. Enter the front door and tell staff you're there to pickup the surplus food. Staff will bag and pack the food in a plastic bin they keep behind the counter. Swap your empty bin for the full bin. An insulated grocery bag or small cooler is recommended for transporting sandwiches. Please call 512-351-8676 for directions, if you're running late, or can't make the pickup.

8:30 a.m. - 3 p.m. Drop off to Trinity Center, 304 East 7th Street, Austin, TX 78701. Park in front of the main entrance to St. David's Episcopal Church, located at the corner of 8th Street & San Jacinto. Inform the front desk attendant that you are making a delivery of food to the Trinity Center, and they will direct you to the double doors to Trinity Center. Call 512-610-3566.

-- OR --

After 3 p.m. drop off to Outcry in the Barrio, 2300 Canterbury St., Austin, TX. Park in the lot and let the office staff know you have a food donation. Please be respectful of this faith-based organization's customs, which may include an offer of prayer in thanks for the food donation. Call 512-480-9628.

Requirements

Please request a bin from Keep Austin Fed. Bring clean and empty bin to swap with Coffee Bean staff.

GivePulse

4 Positions Filled

|

3 Impacts

|

2 Hours
Location:
Coffee Bean Red River,
1000 E 41st St, Suite 180,
Austin, TX 78751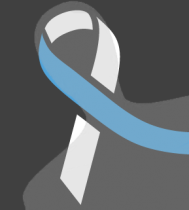 Joseph De Leon wrote on December 4th, 2013
This location does not yet have bins, which are on back order. Will post here when it's ready for pick up!