Positions
0 Remaining
Description

As part of our week-long college awareness week in January, college students are invited to come to talk to our students. We want them to hear from "real" college students to understand a little better what college is about. If you know anyone who is currently attending college and would be interested in coming, please share the information below

College students will visit 3 classrooms for 15-20 minutes each to talk about their college experience and to answer students' questions. They can talk for a few minutes about their decision to attend college, how they picked the college, their major and classes, college activities, college social life, how they prepared for college, or other topics they may think are important.

Causes
Community Education
Skills
Mentoring
GivePulse

1 Position Filled

|

0 Impacts

|

0 Hours
Location:

7500 S. Pleasant Valley Rd.,

Austin, TX 78744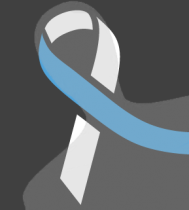 Rosalinda Rivera wrote on January 6th, 2015
If you get a chance, would you mind helping us get the word out that we are looking for college students? :)

As part of our week-long college awareness week, college students are invited to come to speak with Perez Elementary students to share their college experience. We want them to see "real" college students and to understand a little better what college is about. You can make a real difference by helping young children set their sights on higher education.

College students are invited to visit classrooms for 15-20 minutes each to talk about their college experience and to answer students' questions. You can talk for a few minutes about why you went to college, how you picked your college, your major and classes, college activities, college social life, how you prepared for college, or other topics you think are important.

College Student Day: Tuesday, January 13, 2015. Arrive at 12:00 p.m. to visit one to three classrooms between 12:00 and 2:30 p.m.

Please let us know if you can join us for this fun and important event. And please feel free to forward this information to other college students you believe would be willing to assist us. Thank you!​, Rosalinda.Rivera@austinisd.org, 512.841.9161 cell. 512.576.5788
Rosalinda Rivera wrote on September 9th, 2014
Perez Elementary is always looking for volunteers! Volunteers are encourage to contact me, Rosalinda Rivera, Parent Support Specialist at 512.841.9161 or at Rosalinda.Rivera@austinisd.org, to collaborate on how we can work together for academic advancement of our Pre-K to 5th graders!
Rosalinda Rivera wrote on September 9th, 2014
As part of our week-long college awareness week, college students are invited to come to talk to our students. We want them to hear from "real" college students to understand a little better what college is about. If you know anyone who is currently attending college and would be interested in coming, please share the information below with any college group or organization.

College students will visit 3 classrooms for 15-20 minutes each to talk about their college experience and to answer students' questions. They can talk for a few minutes about their decision to attend college, how they picked the college, their major and classes, college activities, college social life, how they prepared for college, or other topics they may think are important. In the past we have done this event in January. I will keep you posted. Thank you!