Positions
0 Remaining
Close Date
Any time before the event ends or when space runs out.
Description

Pickup surplus pastries and sandwiches at Coffee Bean & Tea Leaf (5701 W Slaughter Lane, Suite A170, Austin, TX 78749) any time between 5:30 a.m. and 9:30 p.m., Mondays and Thursdays. Please avoid rush hour (between 7 a.m. and 10 a.m.). Expect between 10-20 pastries, plus 5-10 sandwiches that should stay cool during transport. The pickup requires volunteers to use bins to pickup the food, which Keep Austin Fed will supply. Enter the front door and tell staff you're there to pickup the surplus food. Staff will bag and pack the food in a plastic bin they keep behind the counter. Swap your empty bin for the full bin. An insulated grocery bag or small cooler is recommended for transporting sandwiches. Please call 512-394-9010 for directions, if you're running late, or can't make the pickup.

Drop off site pending

Requirements

Please request a bin for bread and insulated bag for cold food from Keep Austin Fed. Bring clean and empty bin to swap with Coffee Bean staff.

Causes
Hunger
GivePulse

8 Positions Filled

|

5 Impacts

|

20 Hours
Location:
Coffee Bean Circle C,
5701 W Slaughter Lane,
Austin, TX 78749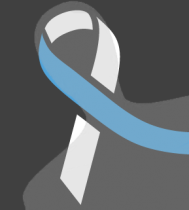 Kristi Smith wrote on January 13th, 2014
Good haul today! 50# pastries; 15 sandwich/wraps/box snacks. Both Circle C and N Lamar to Arbor Terrace. Thursday combined run will go to outcry.