This event has been cancelled.
Approval
Organizer will approve registrants
Age Limit
18 and up
Description

The little horse/minis therapists need help to work in the community two or more times a month (approx 4-8 hours a month). (some months we work every weekend).

We require a commitment of at least 1 visit per month to be active for our Student Volunteers.

A mini handler/buddy works in a 2 person team with a mini at our many facilities we visit on weekends. Everyone starts at the back-end, meaning you are the one that guides the mini around wheelchairs/walkers and also the one responsible for scooping accidents that may occur (easy - dog scooper). After you have been to a few visits you move to the front end - which often entails stooping by your mini to advocate safety while hands pet him. The front end also guides hands to where they can pet or hug the mini.

You will be trained at a 2-hour Volunteer Gathering to work with our minis and then you will be asked to meet us at the location. We promise it will be an exceptional way to give back to the community.

Minis and Friends visits with those that have special needs - children, youth, adult and seniors - or whom life's circumstances have created a special need. Please see our webpage to learn about how you can help too -- http://www.minisandfriends.org/volunteers.html

Requirements

Students welcome that need community service for school.

1 Visit per month to be active - must commit

During Summer if in Austin metro area, we ask you attend 2 times a month.

Perks
Have fun and do something unique - the minis love people and we need your help.

Unique equine opportunity to work with Miniature Horses (32" and under) and Lewis the mini donkey in Round Rock at facilities for those with special needs.

Have fun and do something unique - the minis love people and we need your help.

"Won't you help a mini today?"

We give Community Service and offer projects to Communication, PR and other schools within UT
Parking Details
After Volunteer Training - you will meet us at our facilities or support events. Parking information comes from our Volunteer group in Facebook.
Causes
Animals Children & Youth Community Persons with Disabilities Older Adults Veterans & Military Families
GivePulse

0 Positions Filled

|

0 Impacts

|

0 Hours
Location:

All over Austin, Hays and Round Rock,

Austin, TX 78749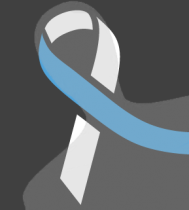 Sally Iwanski wrote on January 29th, 2014
We will have a volunteer training in early February. All UT students must come to a volunteer training before they can volunteer. I will post the Volunteer Training date and time ASAP.