Volunteer opportunities at Austin...
Positions
Many Remaining
Description

Austin Animal Center is the largest municipal shelter in Central Texas, providing services to around 23,000 animals annually. Last year alone our volunteers donated almost 49,000 hours to help meet the needs of those animals. Our volunteers are an integral part of providing core services to our shelter pets, assistance to the customers that visit us and engaging & educating the community through outreach efforts. Volunteers add that special human connection to the everyday lives of our animals through walking & exercising dogs, socializing cats, assisting the Veterinary Services team and much more. AAC volunteers receive animal behavior training specially designed for the shelter environment, and have the opportunity to apply their own individual skills and experience toward mentoring and leadership roles as well. Depending on your interest, skill set, availability and reason for wanting to help, there is a place for you – whether at AAC, at home, or in the community.

The three ways to volunteer with Austin Animal Center are as an individual volunteer, a one-time group volunteer or as a foster care provider:

1)Individual volunteers serve as ongoing volunteers in our program working hands on with the animals, doing customer service and helping our in house Veterinary Services team. Individuals who enroll as a volunteer are expected to contribute a minimum of six hours a month, but are certainly welcome to contribute more. Our volunteer program is very flexible allowing volunteers to be here from 7am-10pm, 365 days a year enabling you to schedule your own shifts, whenever works best for you. There are also many at-home projects and outreach opportunities in the community for our volunteers who can't make it to the shelter.

To be eligible to be an individual volunteer you must:
-Complete a criminal background investigation
-Complete a fingerprint scan (those who have lived outside Texas in the last 10 years)
-Be at least 13 years of age with an adult of 21+ enrolling as a volunteer with you         -Be at least 15 years of age with an adult of 21+ attending orientation with you.

Sign up for an orientation in the New Volunteer Orienatation GivePulse page.

2)One-time group volunteers are volunteers that come with a group of 6-16 people to help walk dogs and/or socialize cats up to twice a month without joining our volunteer program. One-time group shifts usually last 3 hours on a pre-scheduled date.

To be eligible to be a one-time group volunteer you must:
- Have a group of 6-16 participants
-Be at least 17 years of age       
-Complete and submit the online request form (on our website). Availability is on a first come, first serve basis.

3)Think you might struggle to find the time to visit the shelter and volunteer? Worried about being able to meet the six hour per month volunteer requirement? We may have the perfect solution for you. Become a foster care provider! When you opt to foster an animal, you can accrue impact hours in the Volunteer Program from the comfort of your own home!

 We are currently seeking volunteers to foster our longer stay dogs. Opening your home to one of these dogs will not only give them a break from the shelter, it will allow YOU to be their number one advocate! You won't just be a foster care provider, you will be a photographer, videographer, biographer, a marketing specialist, and an adoption counselor,  all while earning impact hours at a rate of two hours for each day that you foster. To get started fostering, please click here to complete the foster application online.

If you have additional questions, please contact the Foster Coordinator directly at animal.foster@austintexas.gov and the Volunteer Coordinators directly at animalservicesvolunteers@austintexas.gov.

More information is on our website at austinanimalcenter.org, click on the volunteer and foster tabs! 

We look forward to you joining our team!!

GivePulse

421 Positions Filled

|

441 Impacts

|

1,674 Hours
Location:
7201 Levander Loop,
Austin, TX 78721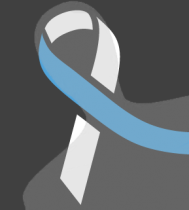 Blake Schroeder wrote on May 4th, 2016
Is there anything going on this Saturday?
Luke Wendling wrote on May 17th, 2015
Dalton and Alexandar at TLAC are so sweet. Can't wait to start fostering for AAC.