Positions
Many Remaining
Description

Want to get involved with AIDS Services of Austin? 

On an ongoing basis, we are in need of groups to make harm reduction/safer sex kits on weekdays, events volunteers, admin/reception help, landscaping/maintenance, food bank, and more! Email megan.satterfield@asaustin.org for details!

GivePulse

4 Positions Filled

|

3 Impacts

|

85 Hours
Location:
PO BOX 4874,
Austin, TX 78765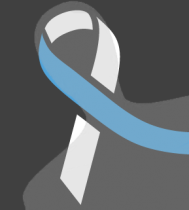 Megan Satterfield wrote on March 30th, 2015
Hi Abiola! No, not too late at all and we would love to have you! Send me an email with more details about what you are interested in participating in and we can work together to get you all started. I look forward to hearing from you!
megan.satterfield@asaustin.org

Abiola Awobona wrote on March 30th, 2015
Hi my name is Abby Awobona and I am the vice president of Real Role Models. We are a community service organization at The University of Texas at Austin and would love the opportunity to help with AIDS Services of Austin. Is it too late to sign up? Thank you.