This event has been cancelled.
About
YAYY! Our first community dinner is coming up and we are so excited!

We would love to have you join us! A volunteer will have the wonderful opportunity to connect with our neighbors. This is great, because relationship building is going to help us achieve our goal of bridging gaps!

A volunteers role at a Community Dinner will include:
-Meal prep
-Cooking
-Serving
-Mingling 
-Cleaning

We feel that our volunteer roles are a key piece of the puzzle in providing HELP FOR TODAY AND HOPE FOR TOMORROW
Registration Closes
Mar 22, 2017 12:00am or when space runs out.
Requirement Details
Children may volunteer as long as they stay with an adult.
Perks
Community Dinners will be the perfect setting to mingle with our neighbors!
GivePulse
1 Position Filled
|
1 Impact
|
5 Hours
Wall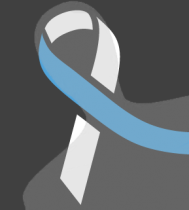 Emily Bone wrote on March 7th, 2017
Hi volunteers! My name is Emily and I am one of Springfield Dreams Center's interns. We are so excited to have you volunteer with us. We COULD NOT make this happen without you!

Community dinners will be the prime setting to build relationships with our neighbors, so lets pray that social connections will MULTIPLY at the Dream Center in the weeks to come!

Cannot wait to meet you all!
-Emily :)